That's right! The one, the only, Pumpkin Market has returned.
I know how it sounds, but it's true.
The link to his channel is here:
My Friend, HalloweenHaunterBoye 1234 sent me this screenshot of a comment he left on his video.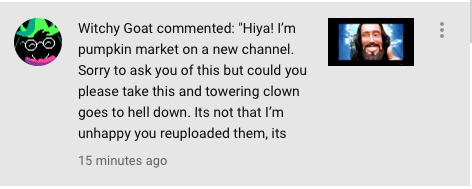 He told me the full comment wasn't available, because he deleted it shortly after.
So, go subscribe to him.