Not to be confused with the 2011 animatronic Life-Sized Ghostface.
The 6 Foot Standing Scream Ghostface was a static animatronic sold by Spirit Halloween for the 2011 Halloween season. It resembled the character Ghostface dressed in his iconic costume from the Scream franchise. When activated, the face lit up blue as screaming noises and a rising synth note could be heard.
Spirit Halloween's Description
"Make it real when you bring the legendary Scream film franchise to life with this terrifying and officially licensed knife-wielding Ghostface decoration - it stands a full six feet tall. Experience the spine-tingling fear, watch your back and celebrate the horror of Halloween."
Trivia
Despite the box being marked "Fun World", they only distributed this item as it is clearly marked Pan Asian Creations on the battery cover of the item.
Due to being sold at the same time as the Life-Sized Ghostface made by Gemmy, this item is often less remembered and harder to find than the Gemmy version.
Gallery
Videos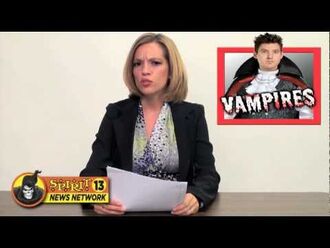 Community content is available under
CC-BY-SA
unless otherwise noted.