The Terror Dog Life-Sized Replica is a static animatronic sold by Spirit Halloween for the 2019 Halloween season, a replica from the franchise, Ghostbusters. The dog features wrinkled skin with four horns protruding from its skull. It features glowing, red, LED light-up eyes, sharp teeth and claws, and several other horns around the body.
Spirit Halloween's Description Edit
"Your favorite Ghostbusters character is alive! This life-size Terror Dog replica will make all of your guests stare in fear and give them a thrill as its eyes light up a glowing red. Once the beast is unleashed, we suggest you run while you can! It could be too late once this demonic dog has you in its grip!"
Officially licensed
Static prop
Dimensions: 59" L x 29" W x 30" H
Weight About 48 pounds
Battery Type: 2 CR2032 (included)
Material: Latex and foam
Care: Spot clean
Imported
Note: Recommended for display in covered areas
This is the first animatronic to be revealed by Spirit for the 2019 Halloween season.
This animatronic's listing was put up on Spirit Halloween's site before their official sneak peeks of it.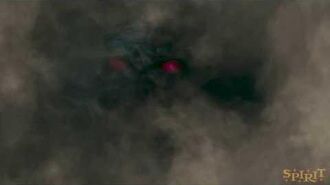 Official Listing
Edit
Community content is available under
CC-BY-SA
unless otherwise noted.