Hello there! Just a quick message, if you would like to contact me for any reason, you can PM me on my Instagram account, @aidan_kaye_, to which I will respond within the hour. I'm not as active on my message wall here. Happy Haunting! -Aidan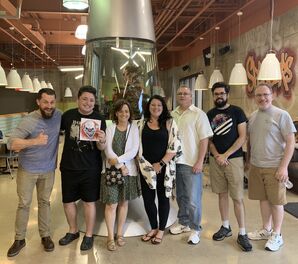 Hello! My name is Aidan, and I'm a 16-year-old Halloween enthusiast, drummer, music fan, YouTuber, and person! I am one of the Bureaucrats and Admins for the Spirit Halloween Wiki, so if you have any article or prop related questions, let me know! Also, please direct all leaks or images of new animatronics or props to me!
Follow my haunted house on Instagram!
Check out my haunted house's site!
My Animatronic Collection
*indicates animatronic was aquired during the 2020 Halloween season
My favorite pages
My Edit Stats
Edits of

STM Productions

on Spirit Halloween Wikia
Total:
4,126
Article:
2,119
Talk:
166
Board Thread:
0
User:
49
User talk:
0
Thread:
208
Project:
0
File:
1,176
File talk:
0
Template:
10
Template talk:
0
Category:
17
Category talk:
0
Forum:
0
User blog:
9
User blog comment:
2
Community content is available under
CC-BY-SA
unless otherwise noted.